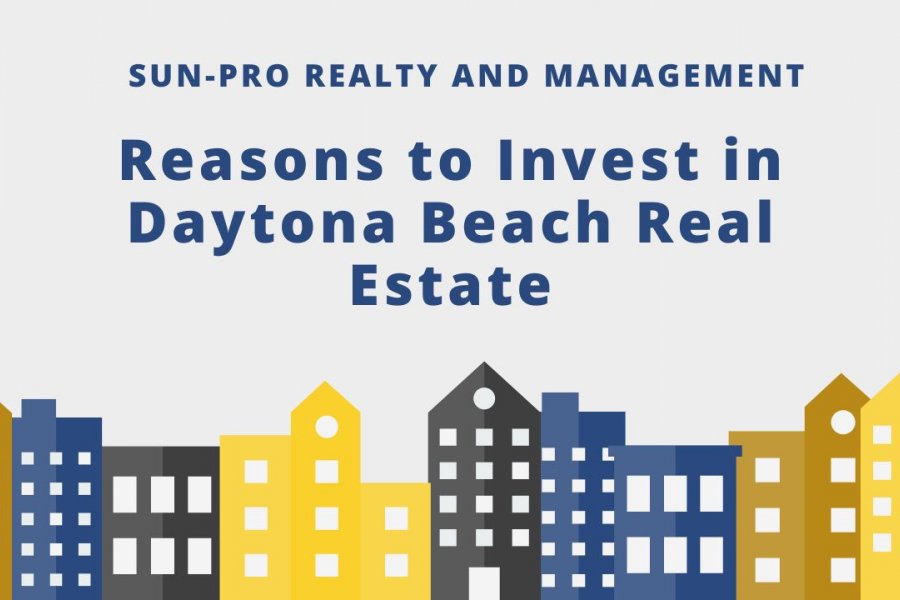 Are you looking to buy an investment property in Daytona Beach, Florida? Real estate investments are a great opportunity to earn a passive income!
Rental property investments allow you to profit from monthly rental income, and benefit from property appreciation rates. However, each real estate market operates differently. That's why proper research is required.
You want to find an area with a solid economy, job market, high quality of life, many local attractions, and a healthy rental market. Daytona Beach is a great choice for rental investments as it checks off many of these boxes.
In this article, we at Sun-Pro Realty & Management will go over the top reasons to buy an investment property in Daytona Beach, Florida. You'll learn about the major factors that make this area ripe for high-ROI investments.
Why Invest in Daytona Beach, Florida Rental Properties
Strong Local Economy
One factor that makes Daytona Beach, Florida a good area to invest in is its strong, stable economy. Daytona Beach is home to a number of large companies including NASCAR, International Speedway Corporation, and Embry-Riddle Aeronautical University.
These businesses provide good-paying jobs that help to support the local economy and make it one of the strongest in the state of Florida. The strength of the Daytona Beach economy creates a favorable climate for real estate investors.
Tourism is Booming
At the heart of Daytona Beach's local economy is its tourism sector. The area sustains a steady visitor flow throughout the year thanks to the quality of its attractions.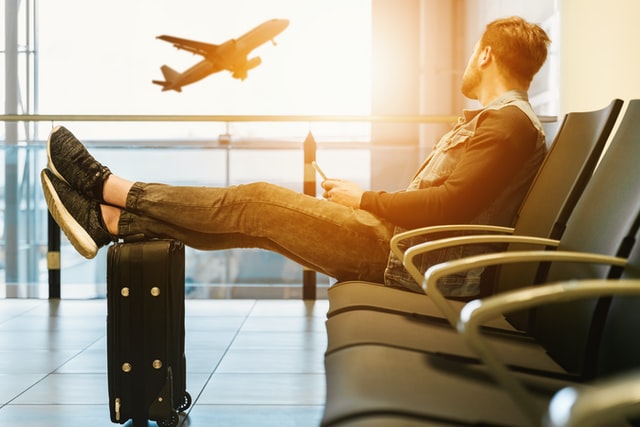 You are able to find numerous first-rate tourism hotspots in the Daytona Beach area. Just consider the following attractions:
Daytona International Speedway
The proximity to a major tourist destination like Orlando, FL
Cici and Hyatt Brown Museum of Art
23 miles of beaches
A wide variety of leisure activities, such as golfing, fishing, and swimming
This means that in addition to having a stable economy, there is also short-term rental potential in Daytona Beach. This allows investors to decide between long-term or vacation rentals depending on their investment goals.
Population Growth
A job market is tied to population growth and Daytona Beach is experiencing significant population growth. In fact, the population of Daytona Beach has increased by 9.4% since 2010. This is good news for investors, as a growing population result in increased demand for rental properties.
From an investment perspective, population numbers are crucial. Growth in population is often a reliable indicator for predicting rental demand. This is another instance where Daytona Beach shows great potential for investors.
Great Local Climate
Another target demographic to consider for your prospective rental property is snowbirds arriving from colder areas in the country or the world. Thanks to the warm climate of Daytona Beach, you'll be able to target short-term renters from colder regions.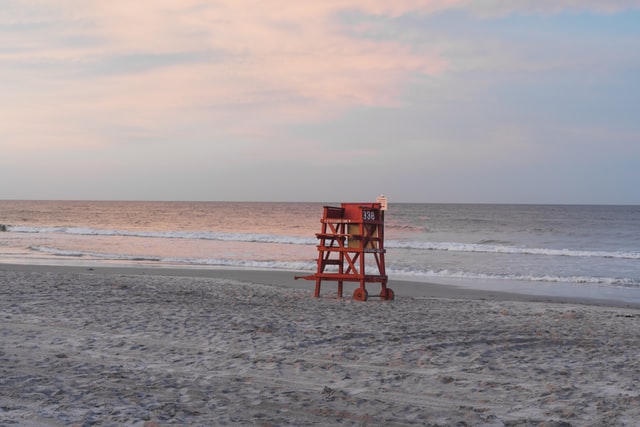 As an investor, you should consider marketing toward snowbirds. As these are individuals who are going to stay in Daytona Beach during the colder parts of the year.
Affordable Real Estate
Daytona Beach real estate continues to be less expensive than real estate in many other parts of the country, despite a steady increase in home values. So when you begin looking for an investment property, you'll discover that Daytona Beach has a lot of affordable housing options available.
Considering the prices of property in the area, new investors are more likely to consider an investment in Daytona Beach real estate.
Landlord-Friendly Laws
The rental laws in Florida tend to be landlord-friendly. When it comes to laws regulating what you can do as a property owner, you'll have to face less pressure than other investors in other states.
For one, the landlord-friendly laws allow you to screen tenants, set rent prices, and evict problem tenants with relative ease. This makes it easier to maintain your property and keep it in good condition.
Good Local Education
If you want to target families to rent your prospective investment property, then Daytona Beach is a great choice. Young families love living in Daytona Beach because their children have access to a great local school system.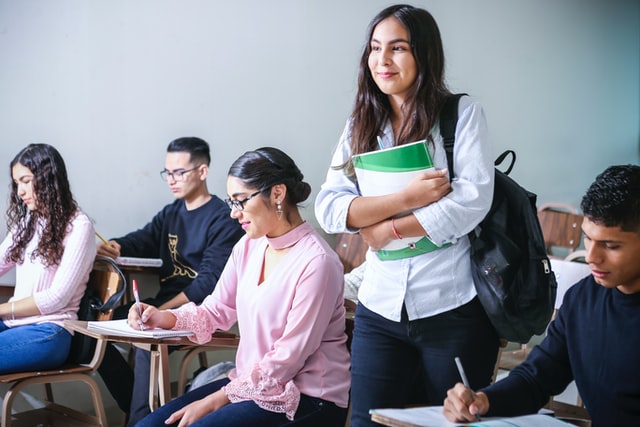 There are a total of 14 elementary school districts and 5 high school districts in the Daytona Beach area.
There are also several colleges and universities located nearby, including Embry-Riddle Aeronautical University, Bethune-Cookman University, and Daytona State College. These universities and colleges host thousands of students throughout the year. As a real estate investor, you can choose to sink your resources in university housing and enjoy stable returns.
The Bottom Line: Why Buy Daytona Beach Real Estate Investments
Daytona Beach offers a good quality of life for its residents and a great opportunity for real estate investors. A strong local economy, affordable real estate, a hot market, good local education, and a booming tourism economy, are some of the main reasons why Florida's Daytona Beach is a good place to invest.
Before you invest, however, be sure to scout the best neighborhoods in Daytona Beach that will help you meet your investment goals. If this is your first time investing in real estate or if you're expanding your portfolio, hiring professional help may be in your best interests. It can help you avoid common pitfalls.
The experts at Sun-Pro Realty & Management are here for you! We offer full-service property management solutions for properties owned in and around Daytona Beach, Florida. If you would like assistance managing your rental units, contact us today!